"After BioXcellerator stem cell therapy, the pain in my shoulder has been dramatically reduced. My back and neck pain are gone."
Chuck Liddell
Ben Garland
Retired NFL Player
Treated for sports injuries and degeneration in knees, hips, shoulders, and back
I've seen more results with this treatment than I have with the surgeries I've had. I had treatment and within two weeks it seems like I am better than I ever was before.
Christina Cindrich
BioXcellerator Patient
Treated for sports fracture and foot pain, parents treated for ankle and back pain
I had a compound sports fracture in my left foot, and I wanted to get some relief. This is a first-class facility—the results were so good the first time we came back for more treatments.
Marc Hines
Attorney & Blackbelt Jiu-Jitsu Fighter
Treated for herniated discs/degenerative disc disease, lumbar and cervical spine pain
The day before I had treatment, I went to tie my shoes and I was locked in pain, a seven out of 10, it was bad. After the treatment, I could reach down, touch my toes with no pain.
Matt Hughes
2-Time UFC Champion
Treated for Traumatic Brain Injury, Spinal Cord Injury, and Systemic IV Rejuvenation.
A little over a year ago I started receiving stem cell therapy with BioXcellerator to treat my TBI. …
Treatments and Therapies
Thousands of successful patient outcomes and a stellar reputation for safety and efficacy.
Find out if treatment is right for you.
World-Class Stem Cell Center
BioXcellerator is recognized as a global leader in treating a wide range of conditions based on 25 years of clinically based research. Our renowned team has pioneered advanced treatments designed to improve your health, modulate your immune system, and potentially help you live a longer, more active life. Find out if treatment could potentially change your life.
Real Patients. Real Results.
Meet patients who now enjoy better health, more energy, less pain, and get more out of life thanks to advanced cell therapy.
Treatments
and Therapies
Advanced cell therapies are personalized for each patient by our medical team to assure the best possible results for:
Dedicated Doctors. Decades of Experience.
As the leader of BioXcellerator's medical and research teams, Chief Medical Officer Dr. Karolynn Halpert and her team of dedicated physicians and scientists have studied at top institutions, supervised thousands of procedures, and are committed to working each day to develop more innovative cell therapies to treat serious diseases and conditions. Learn more about Dr. Halpert and our accomplished medical team.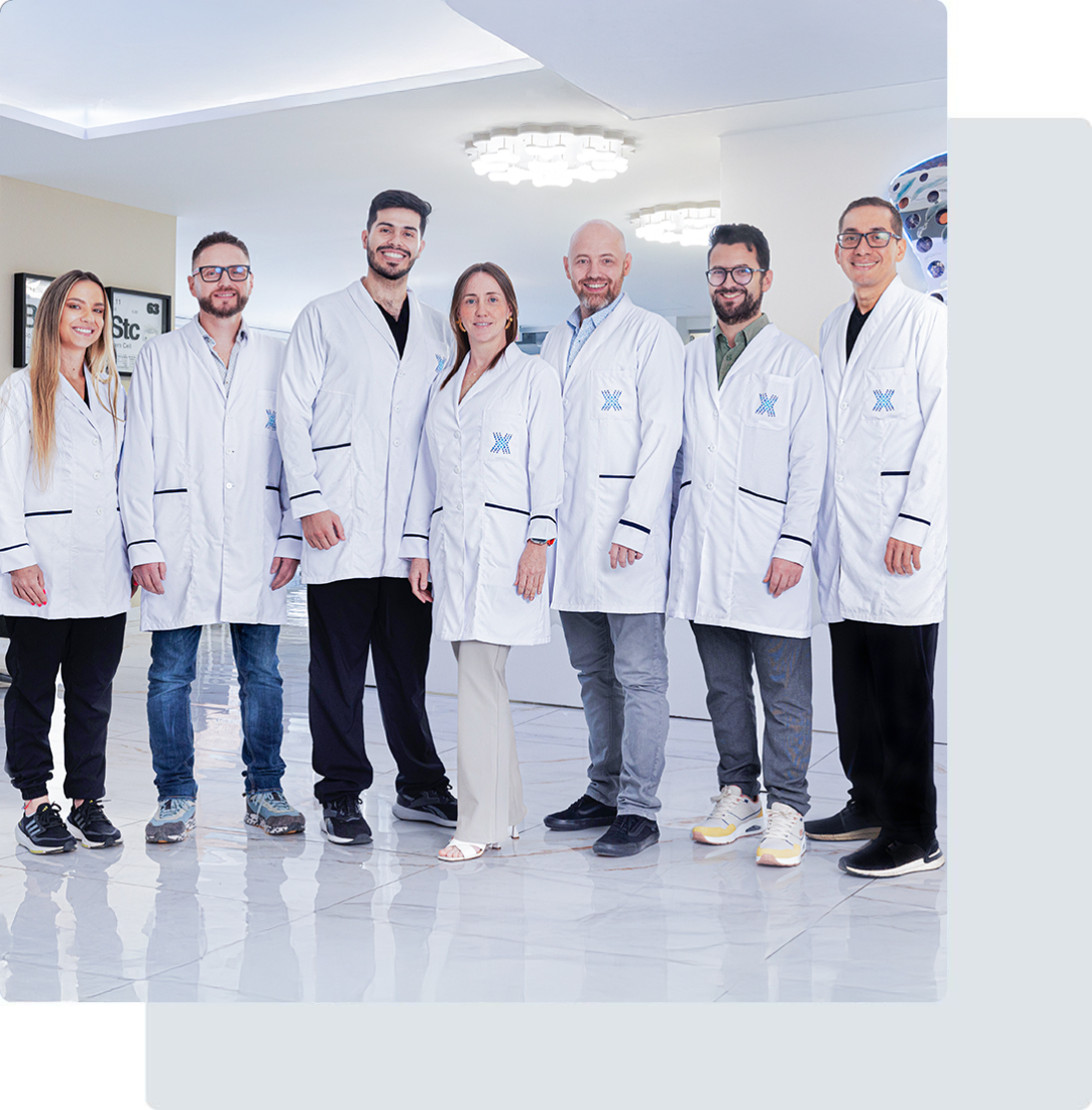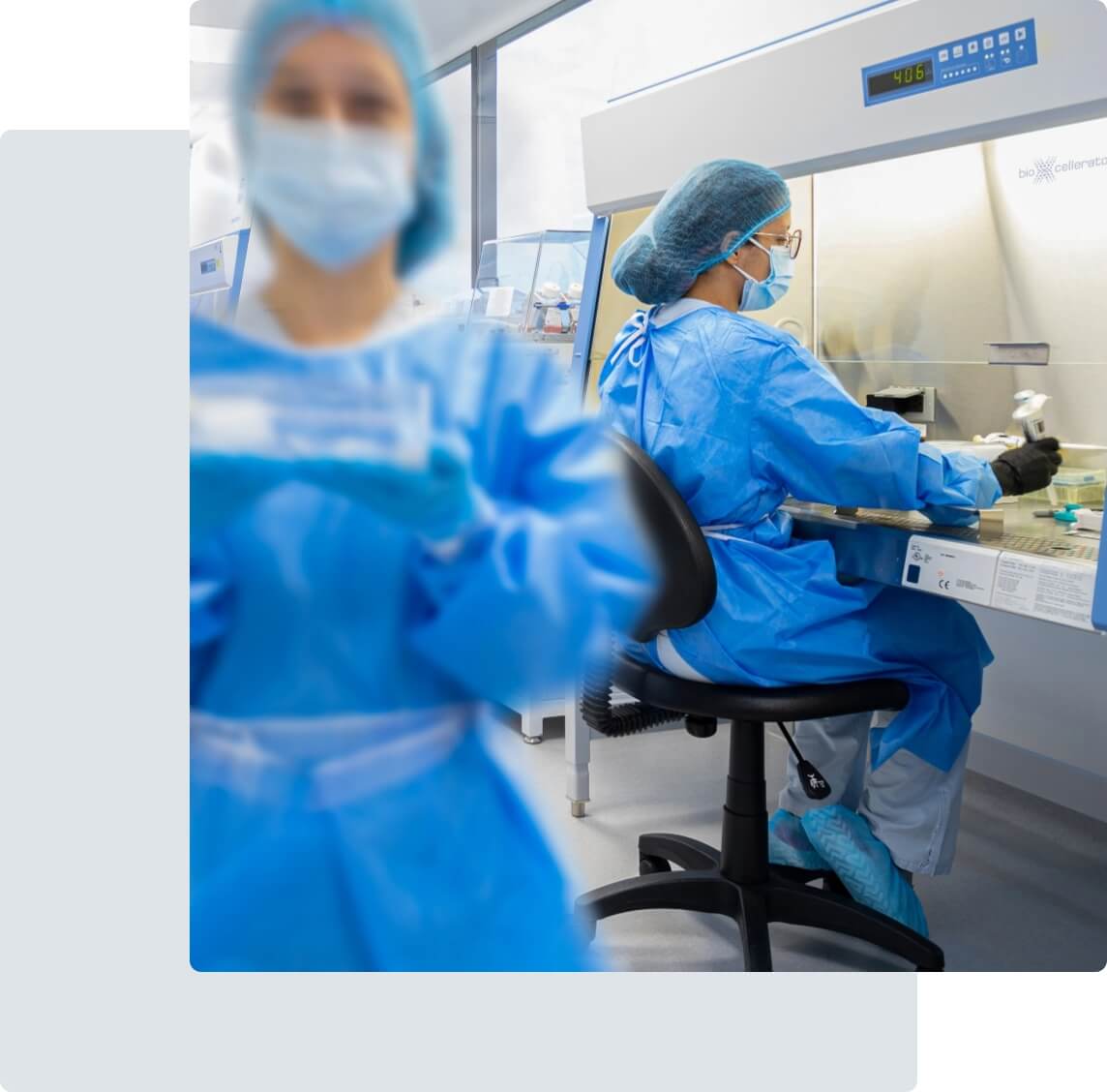 Signature Cells
Proprietary Protocols. Based on Advanced Science.
The most effective cell therapy starts with the best possible cells. BioXcellerator Signature Cells are produced from mesenchymal stem cells derived from Wharton's Jelly umbilical cord tissue. Based on our proprietary protocols, these cells are cultured and expanded in our on-site lab—and tested to make sure they meet high standards for purity and potency, and demonstrate:
Our Signature Cells process helps create high-potency cells that work more quickly and effectively to promote healing, reduce inflammation, and regenerate damaged tissues.
Explore More About Us
How BioXcellerator is dedicated to improving health for people–from improving patient outcomes to making an impact in our Medellín, Colombia community.